D. B. Weiss (C, speaking), David Benioff (3rd L) and cast and crew of 'Game of Thrones' accept the Outstanding Drama Series award onstage during the 71st Emmy Awards at Microsoft Theater on September 22, 2019 in Los Angeles, California.
Kevin Winter | Getty Images Entertainment | Getty Images
Despite mixed fan and critic reactions to the final season of "Game of Thrones," the eight-season epic took home the top prize in the drama category at the Emmy Awards on Sunday.
Closing out the 71st annual television awards ceremony, David Benioff and D.B. Weiss thanked creator George R. R. Martin for entrusting his book series to the young producers more than a decade ago and praised the cast and crew for their work on the program.
Since 2011, HBO's "Game of Thrones" has garnered 160 Emmy nominations and taken home 59 prizes for everything from acting and editing to special effects and sound mixing.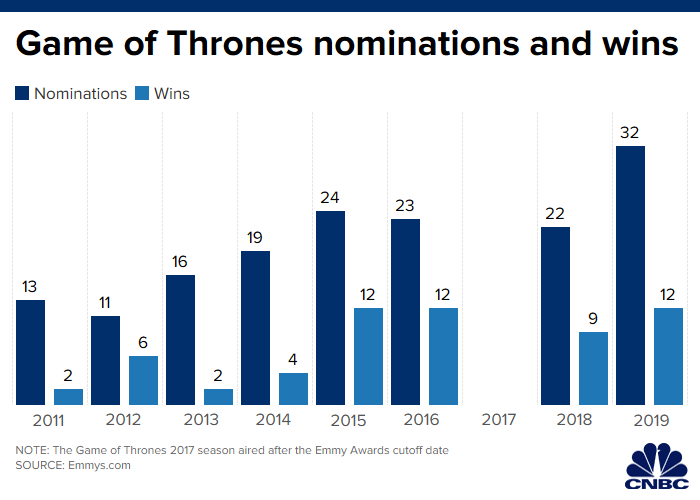 On Sunday, the program earned two Emmys, one for outstanding supporting actor, which went to Peter…